GIVE YOUR SKIN A TREAT THIS BIRTHDAY!
July 6, 2022
Happy Birthday to Valuable Clients!
As you welcome another fabulous year, your skin is gonna enjoy another fabulous age. There is no better way to celebrate your skin's new age than giving it a generous treat this birthday.
Because it has worked hard in front of computers and played hard during sunny days. Because it has gone all the way for you to enjoy the best moments of your lifetime. Because after all, skin deserves care at any age.
Together with your beloved ones let's give your skin a treat this birthday. Grace Skincare Clinic offer you and one (01) guest special gifts up to 50% price reduction applied for selected services.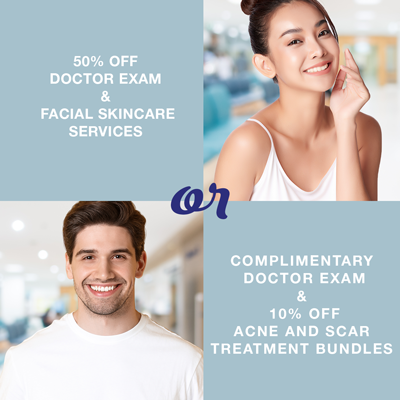 (*) The offers are applied for existing clients only.
(**) The offers are valid within 30 days from your birthday.
Contact us for more details and booking today!
---
Grace Skincare Clinic
Mayfair Suites, 102C Cong Quynh, District 1, Ho Chi Minh City, Viet Nam
Tel: 0822-531-223
Hotline: 0961-796-809